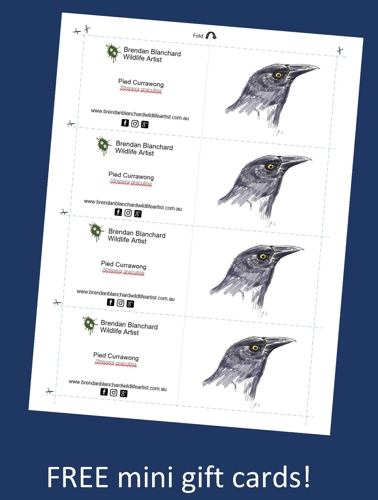 Along with the release of my Iconic Australians greeting cards, I am happy to make available some free printable mini gift cards.
They feature a drawing of a Pied Currawong. You can print and use these gift cards as often as you like.
To claim your free gift cards simply subscribe to my email list. As an email list subscriber you will receive previews and sneak peaks of my work from time to time. Who knows? You might even score some more freebies from time to time.
Thanks so much for your support.
Brendan