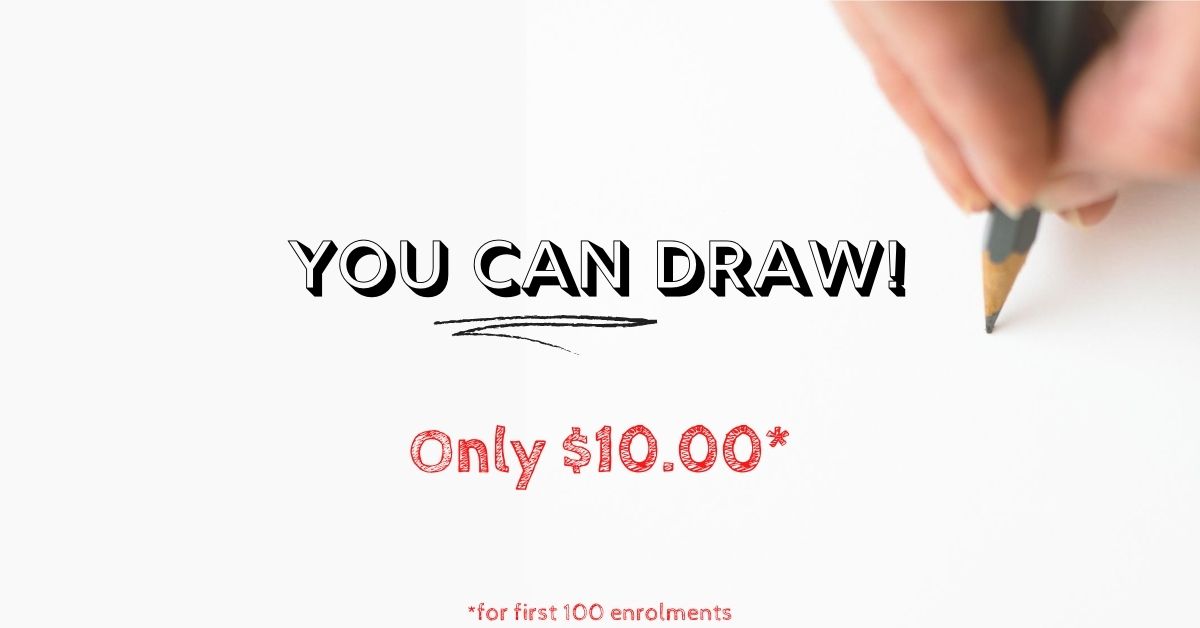 "I wish I could draw but I can't even do a stick figure"

"I'd love to be able to draw"

"If only I could draw"
I hear comments likes these all the time. Can you relate to them? Have you said something similar yourself?
It seems like there are plenty of people out there who feel they can't draw but would like to learn and I absolutely believe that anyone (yes that includes you) can draw.
With that in mind, I've developed a basic drawing course that is designed to give you two things:
CONFIDENCE – I want you to build belief in yourself that you cand draw
BASIC SKILLS – I want to equip you with some basic skills as a foundation to build on
The course is designed to be lighthearted and fun and it will take you from that frightening blank page to being able to draw a believable impression of a three dimensional object.
The course will be delivered directly to your inbox and can be completed in the comfort of your own home.
I'm offering it for the special introductory price of $10 to the first 100 enrolments.