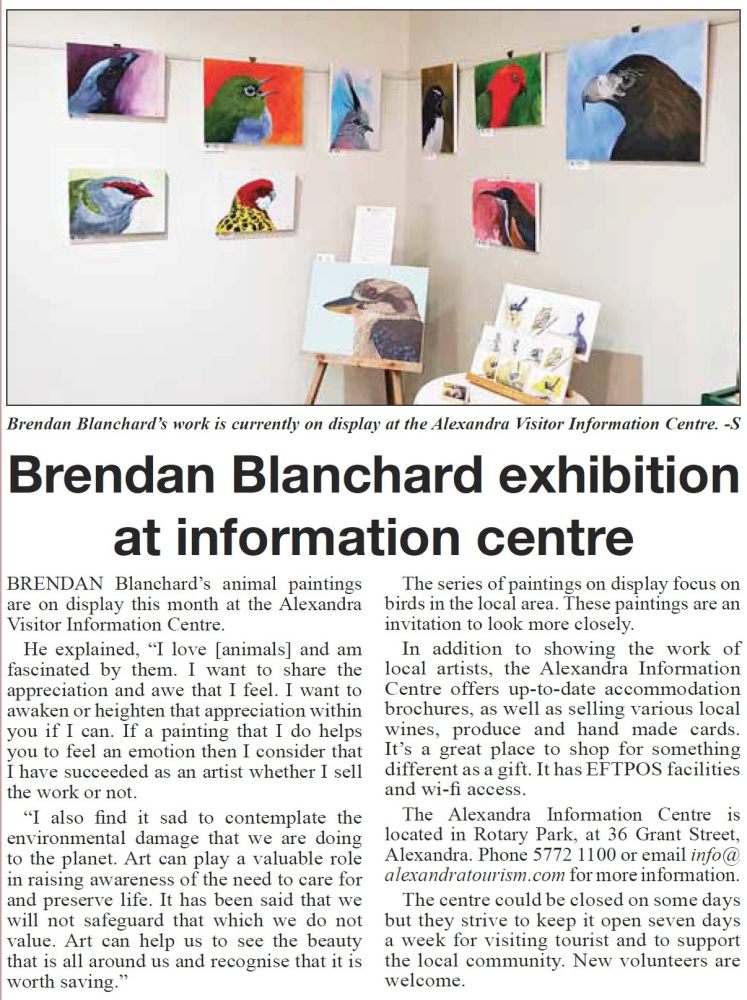 For the months of January and February "The Locals" will be on display at the Alexandra Information Centre.
This small series of paintings focuses on birds you can see in the local area. Some of these are quite common. We might see them regularly but how often do we really look at them? These paintings are an invitation to look more closely.
All the paintings are available for sale either from the information centre (during January or February) or directly on my website. There is also a lovely selection of greeting cards and prints that are available for purchase.
Please come and have a look if you are up this way.
A big thank you to the local paper – The Alexandra Standard – for giving me a bit of love too!