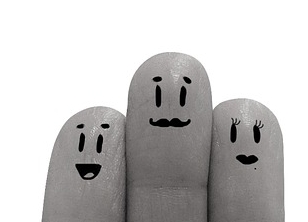 I had to feel for him.
I think that he was rather like me, an animal nut, probably slightly obsessed and unable to comprehend why others did not share that obsession. Unlike me, he had children, two boys and a girl from recollection. They were probably in the 8 to 12 year old age bracket. The little family group were going through the nocturnal house at Healesville Sanctuary. As the animals don't come out on cue you have to be a bit patient and perhaps go around several times and at different times of the day. I think that the children had had enough first time around. Dad, however, had not had enough and wanted to instil some of his own love for animals in his children. Alas it was a losing battle. The two boys went on ahead disinterested. The daughter (the youngest of the three) kindly stayed with her father. They approached a display of Feathertail Gliders and the father was very excited as they had not been active earlier. "Wow, look at this", he exclaimed to his little girl, "Aren't they amazing?" It seemed his enthusiasm was lost on her. She dutifully looked into the enclosure then said to her father; "Dad, it's just a mouse…its…JUST…ANOTHER…MOUSE!"
My heart went out to him as he acknowledged defeat and they all went off to get an ice cream.
That at least was something that the children had a deep interest in.